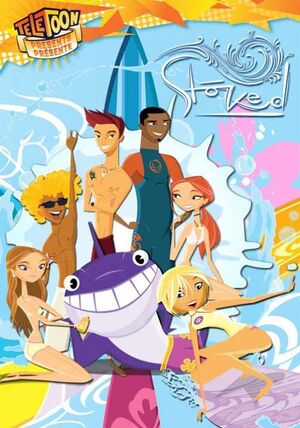 Stoked: Season 1 is a DVD collection of episodes from the first season of Stoked.
This Region 1 collection includes all 26 episodes from the show's first season. Some of the episodes are not featured in their original broadcast order. The set's three discs are packaged in a standard DVD container. The discs include English and French-language audio tracks in Dolby Digital 2.0 Surround sound. There are no subtitles or other bonus features in this set.
Overview
Disc Breakdown
Disc 1
Disc 2
Disc 3
Special Features
Easter Eggs
Alterations
Ad blocker interference detected!
Wikia is a free-to-use site that makes money from advertising. We have a modified experience for viewers using ad blockers

Wikia is not accessible if you've made further modifications. Remove the custom ad blocker rule(s) and the page will load as expected.